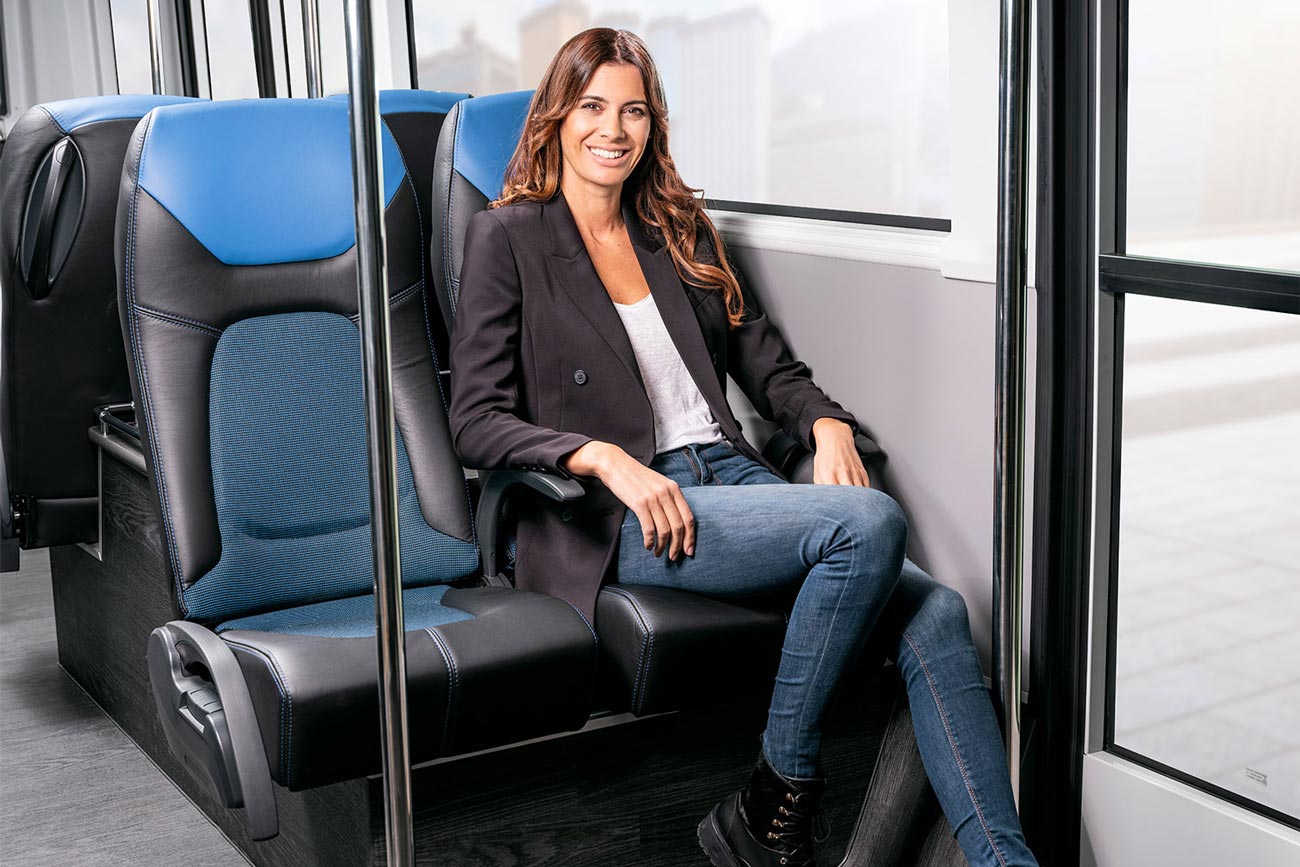 COBUS

 refit
Complete factory overhaul on favorable terms.
You want to offer your passengers safe and comfortable transport on the airport grounds despite restricted budgets? This is possible with a "COBUS refit"! Whether first, second, third or fourth generation – all existing COBUS models will be completely factory overhauled.
» Factory overhauled
according to exacting standards
» Refit certificate and extensive
COBUS Industries product warranty
» Equipment and accessories
according to customer's specific requirements
» Renowned COBUS Industries spare parts
availability even for first generation COBUS
» Includes commissioning and training of drivers and
maintenance personnel at site
» Flexible rental and
fleet management offers
SPECIFICATIONS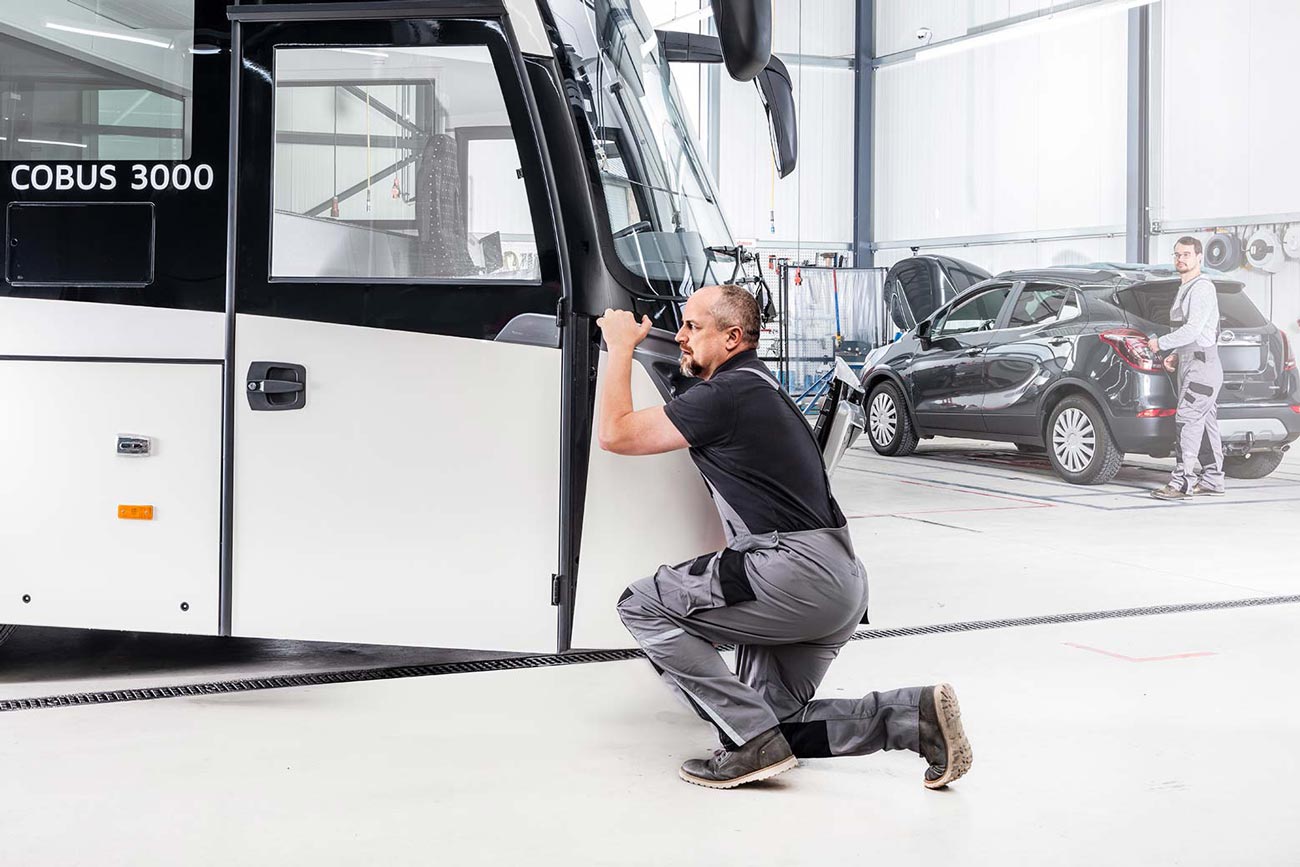 BODY WORK
The unique design of the COBUS provides modular components at all lower fuselage areas. It allows easy exchange of single side flaps and front bumpers, thereby reducing general overhaul costs. Major damages can be easily repaired in our workshops.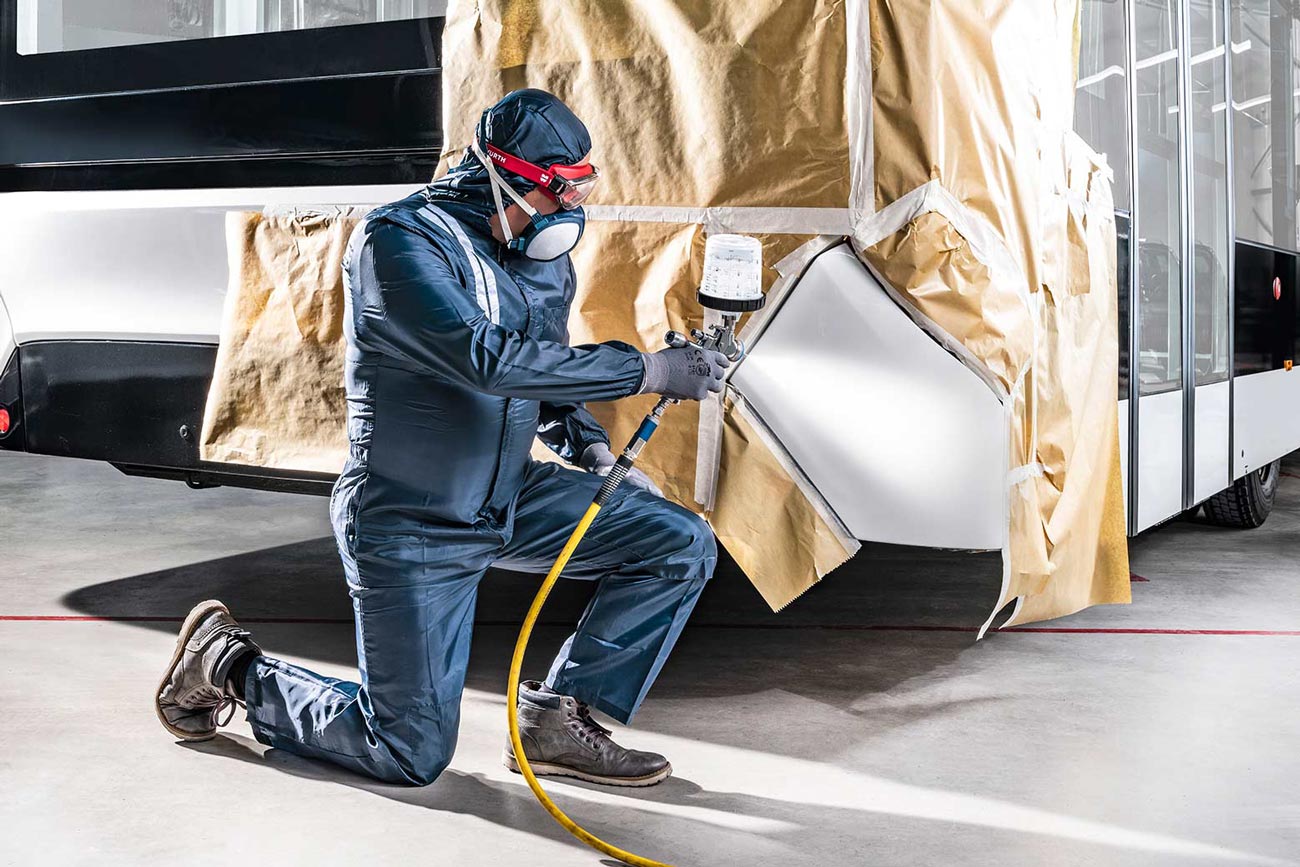 NEW PAINT
The paint of any COBUS refit will be reappraised, i.e. repaired, polished and completely repainted (if necessary). All kinds of logos or special outside foiling can be provided as well.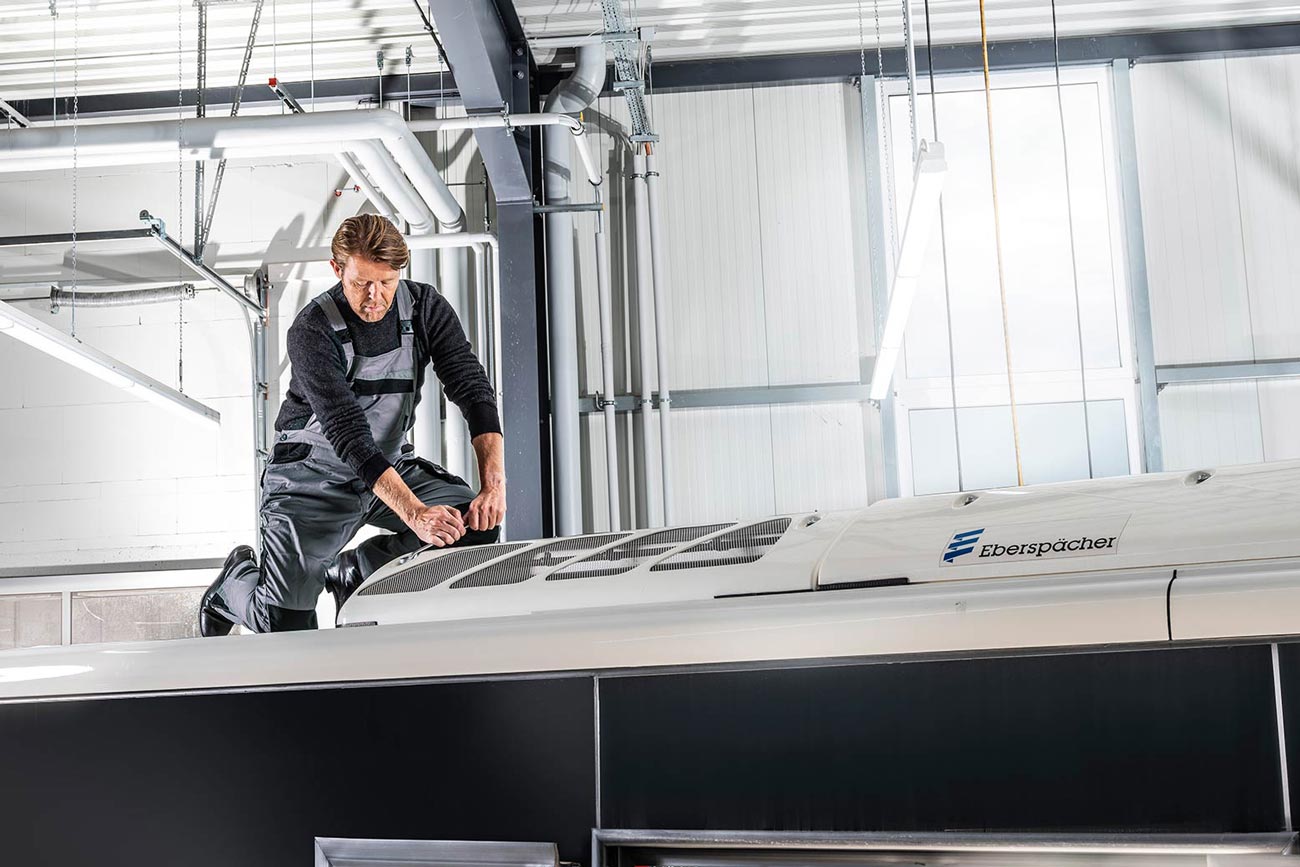 AIR CONDITIONING
Our specialized team provides full overhaul of the air conditioning systems. In addition, we offer the retrofit of such systems to buses which have originally been delivered without air conditioning.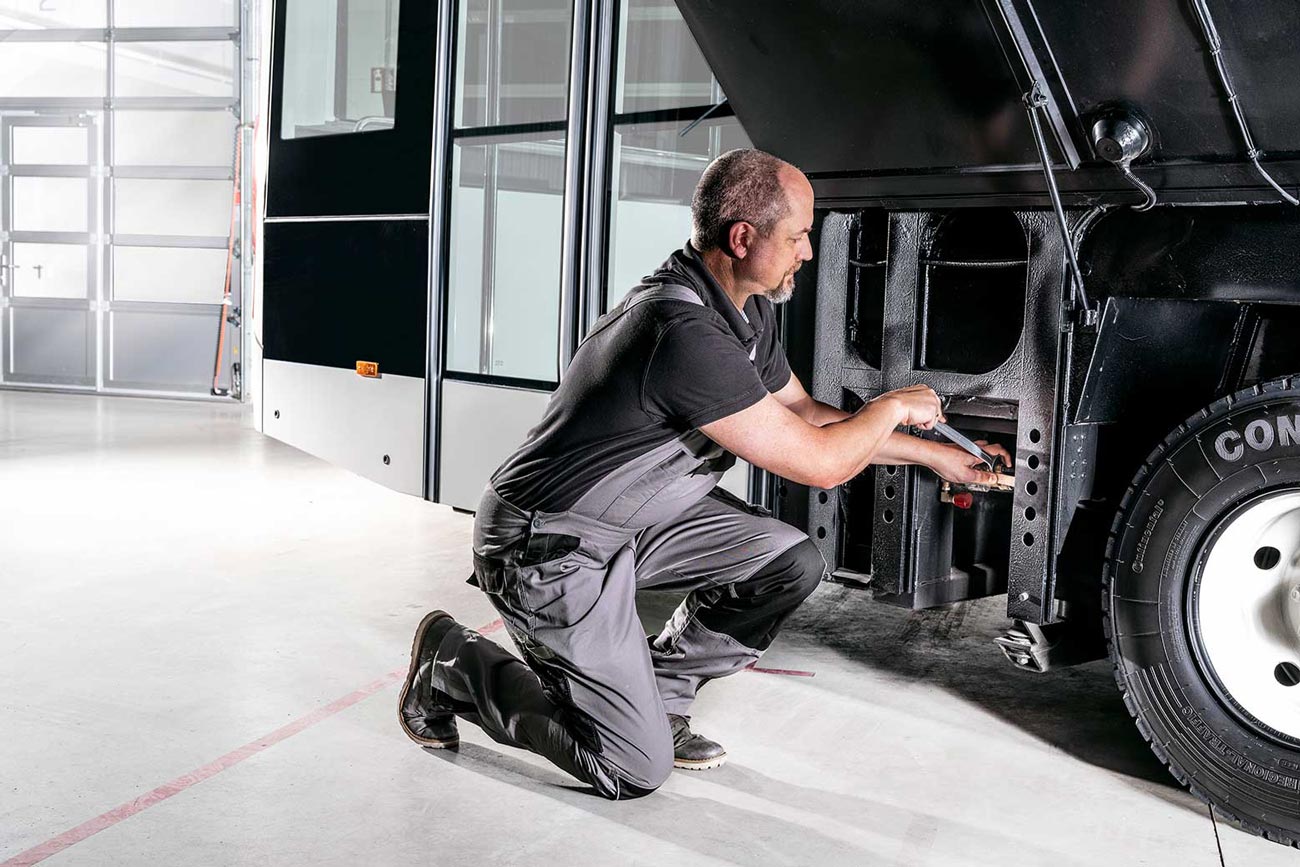 SUSPENSION AND BRAKES
Brakes, of course, require review and possible repair followed by a check on our brake test stand. A test protocol is provided with the delivery. The axles' pneumatic suspension and the whole air system are checked and possible leakages are sealed.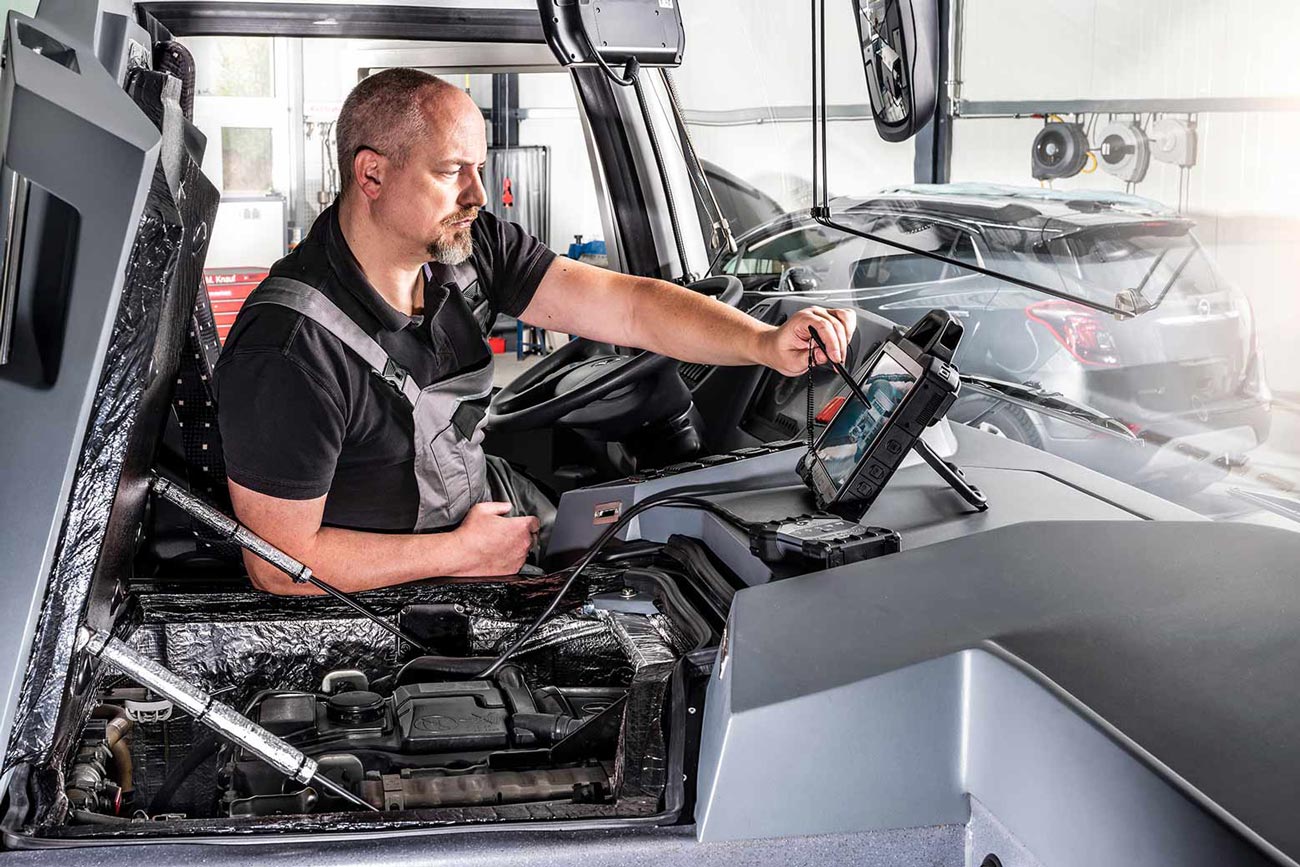 ENGINE AND GEAR BOX
The whole chassis, engine and gear box are checked and repaired in cooperation with a local Mercedes Benz service station.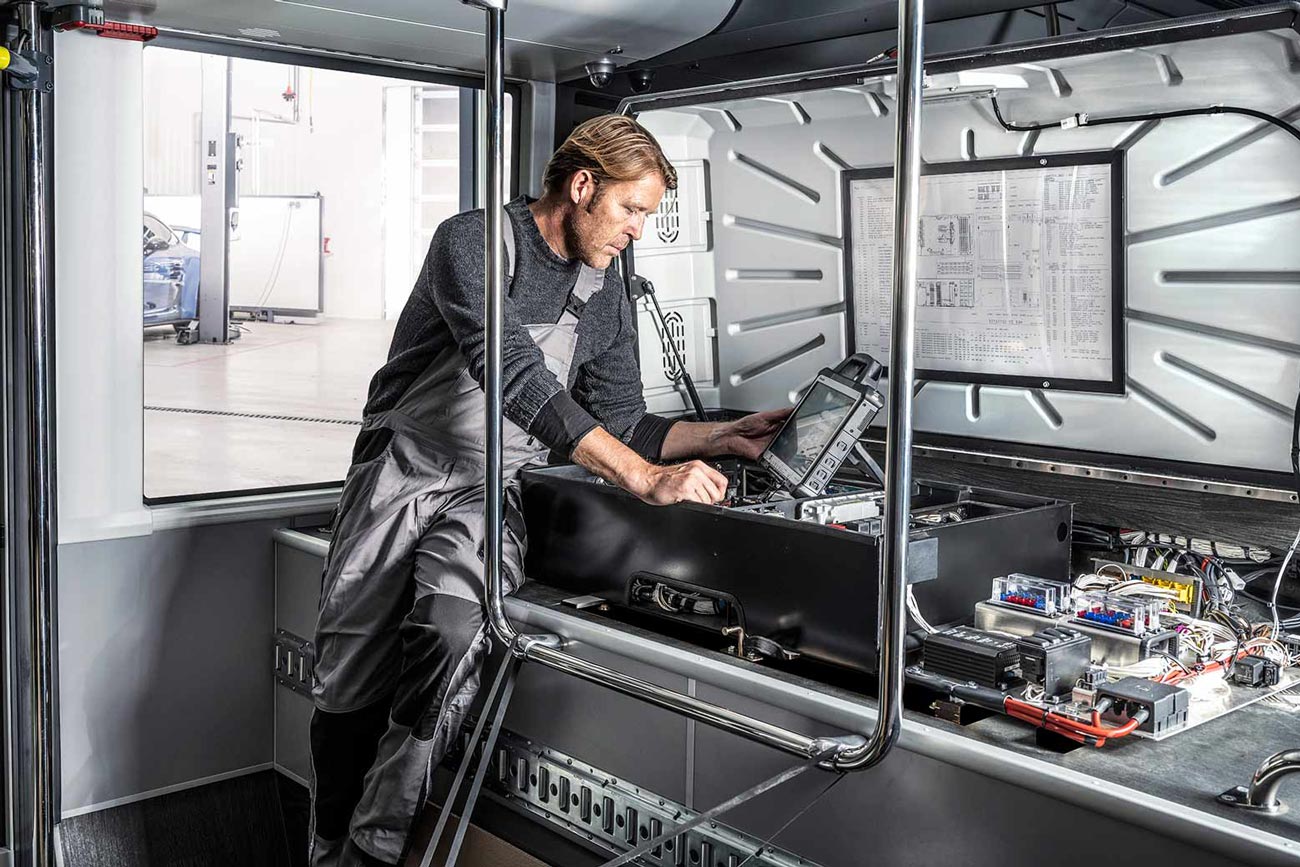 DRIVER'S AND PASSENGERS' CABIN
Both passengers' and driver's cabin are intensively cleaned, e.g. side walls or sealing segments, seat cushions and floor materials are replaced (if necessary).