77

Extraordinary transport capacity

» efficient fleet management

Shortest embarking and disembarking times

» short "turn arounds"

Aluminium body

» more than 25 years of vehicle lifetime

Engine/drive train developed especially for airport use

» unbeatable cost efficiency

Passenger doors on both sides

» more mobility and flexibility on the apron
SPECIFICATIONS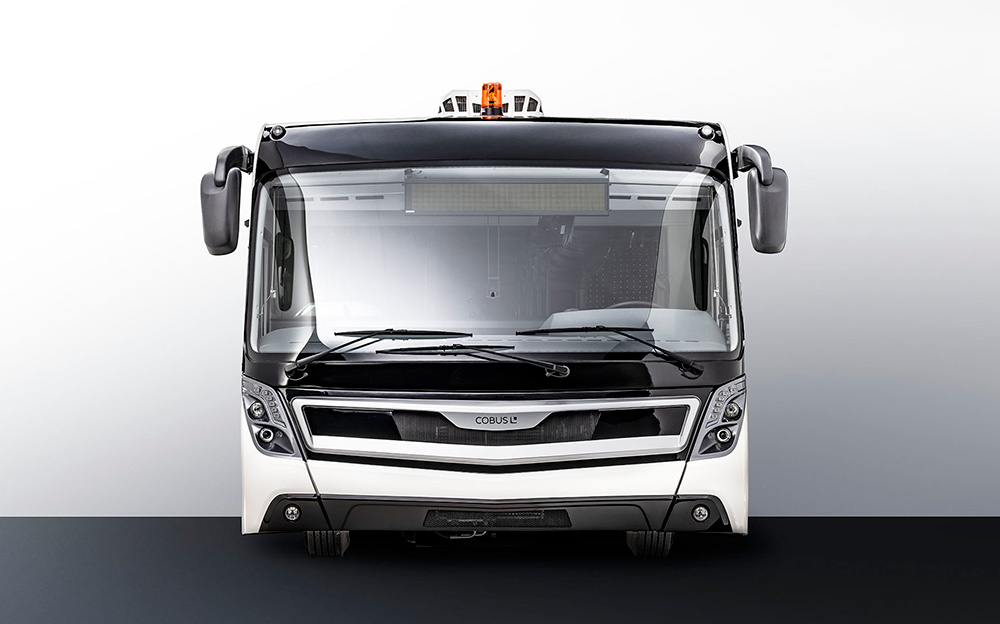 EVEN WITH ITS SMALLER EXTERIOR DIMENSIONS
the
COBUS

2700S does great things.

Compared with a normal city bus it still offers transport capacity of up to 77 passengers – even with its smaller dimensions. With a smaller turning radius and a still suitable length it offers a better manoeuvrability on the busy ramps on airports with restricted and tighter ramp area.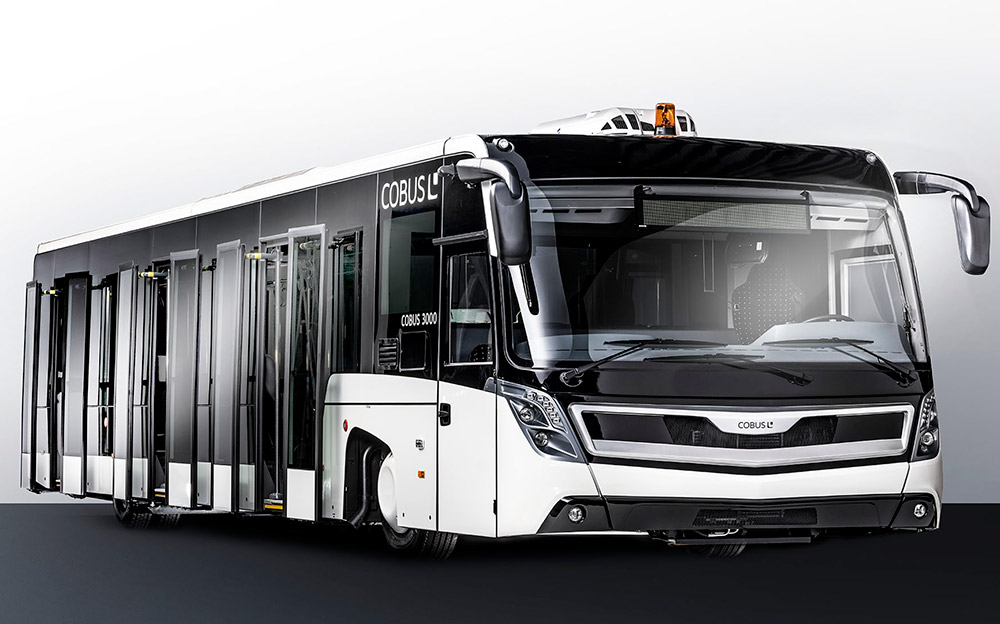 TWO EXTRA WIDE PASSENGER DOORS
on each side, the
COBUS

2700S ensures efficiency and flexibility on the apron.

The extra wide doors avoid crowding near the entrance, even when passengers carry hand luggage.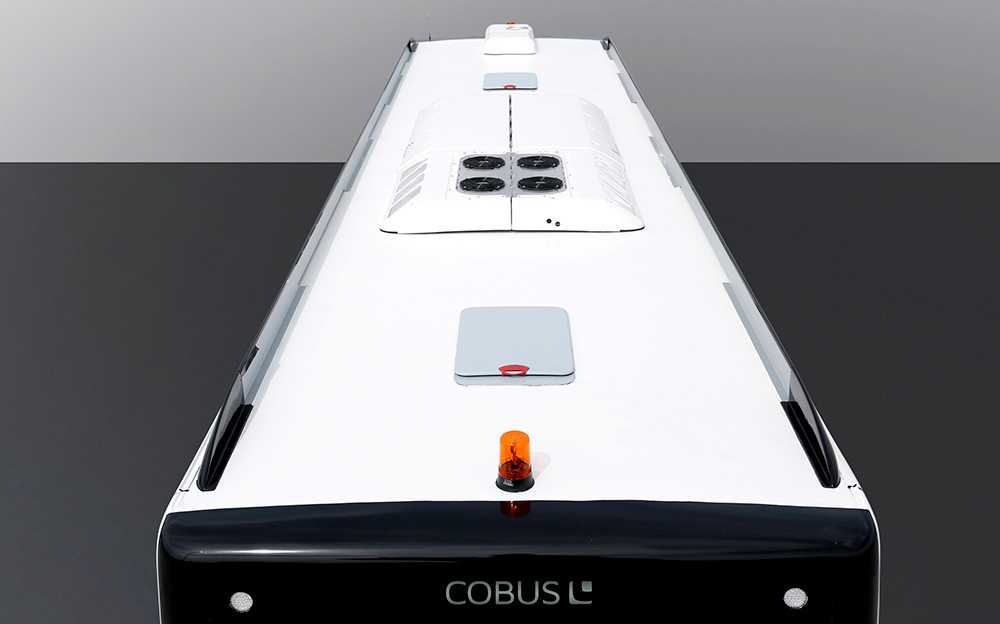 TILTING WINDOWS AND ROOF HATCHES
make sure that there is no heat built up in the passenger area.
The exceptional interior height gives a comfortable roomy feeling and allows good air circulation. Whilst the driver cabin is air conditioned as standard the passenger compartment can be equipped with an optional unit especially for tropical or hot regions.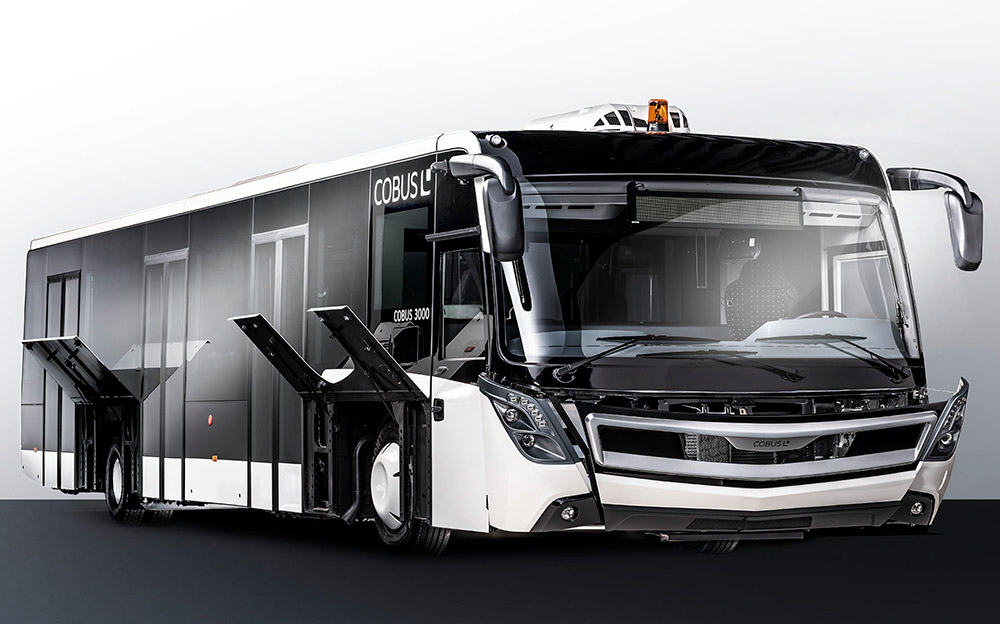 SERVICE FLAPS
situated all around the vehicle allow direct access to maintain relevant components.
Should any of these panels be damaged during tight manoeuvring on the ramp, the relevant part can easily be exchanged with very short or even no down time of the vehicle.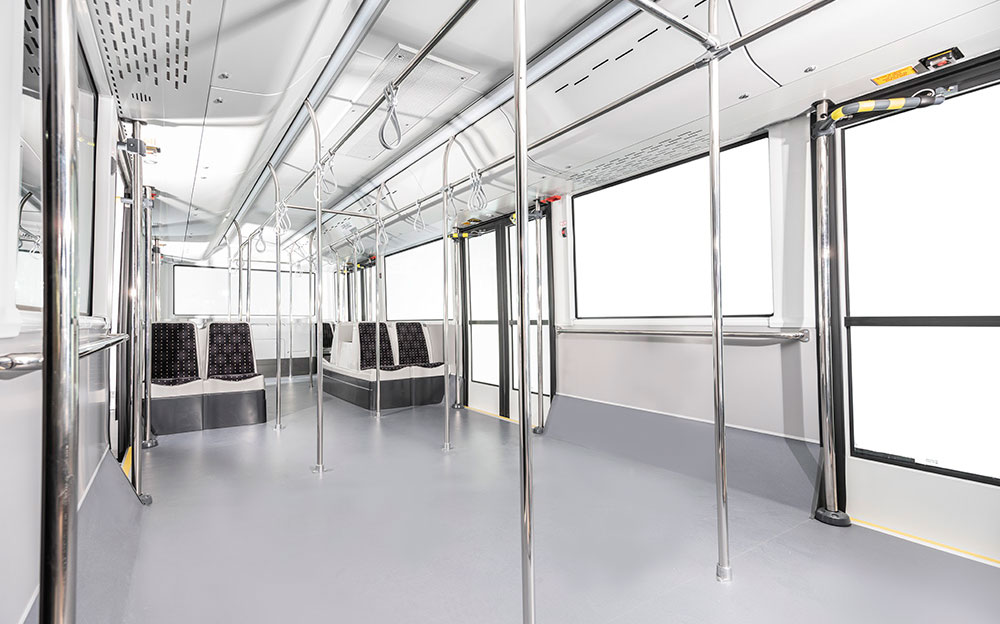 THE LEVEL PASSENGER COMPARTMENT
using the latest design concepts, makes it easier to find a safe and comfortable place inside.
The pneumatic "kneeling system" also guarantees that all passengers can comfortably enter or exit the COBUS 2700S. In short, the COBUS 2700S is equipped with all the advantages which have made its bigger brother, the COBUS 3000, so successful.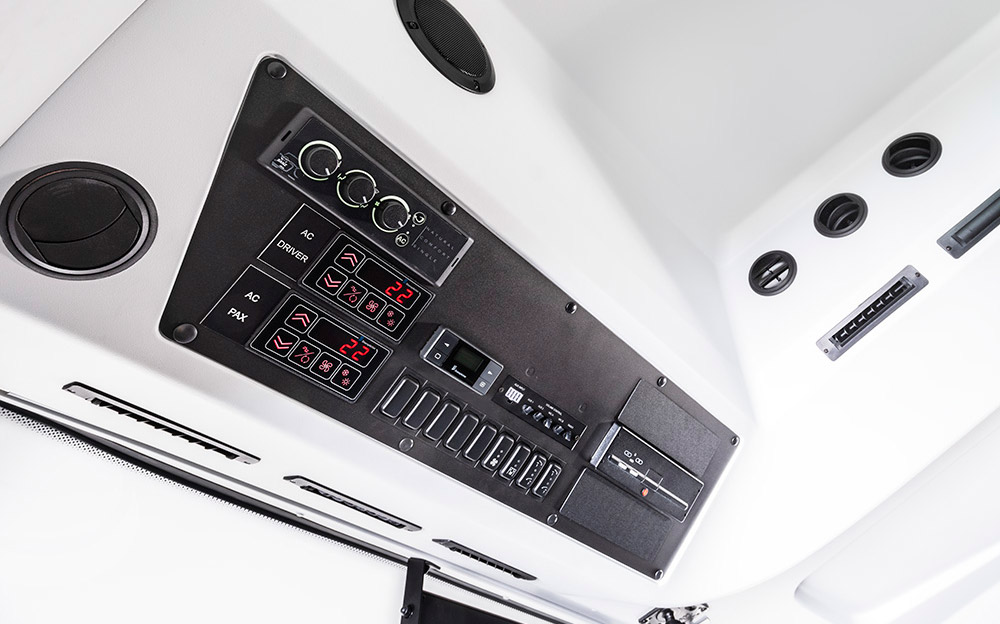 OPERATING DISPLAY
in the driver cabin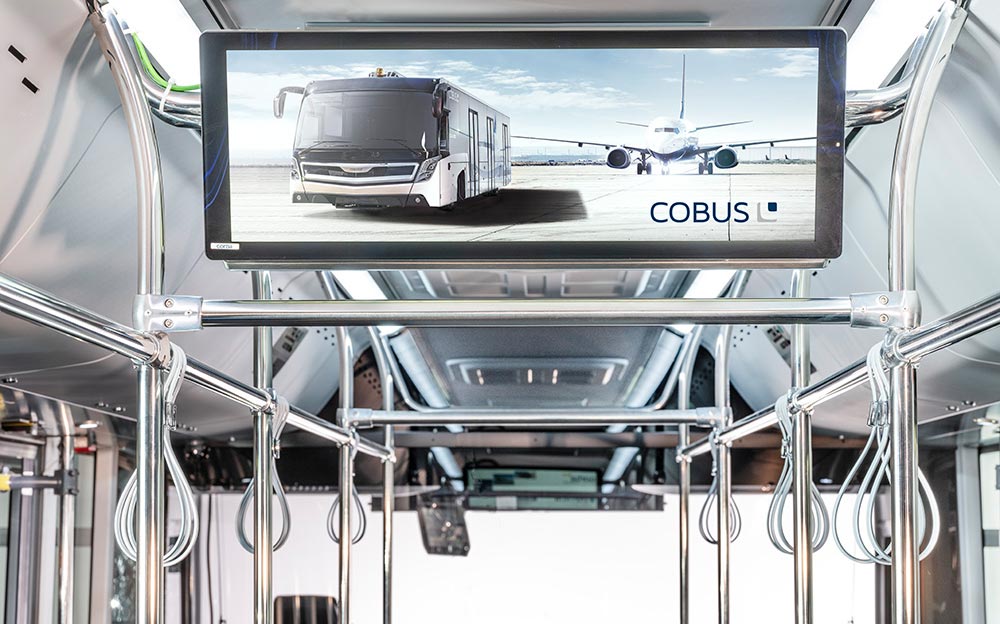 INFO DISPLAY
in the passenger compartment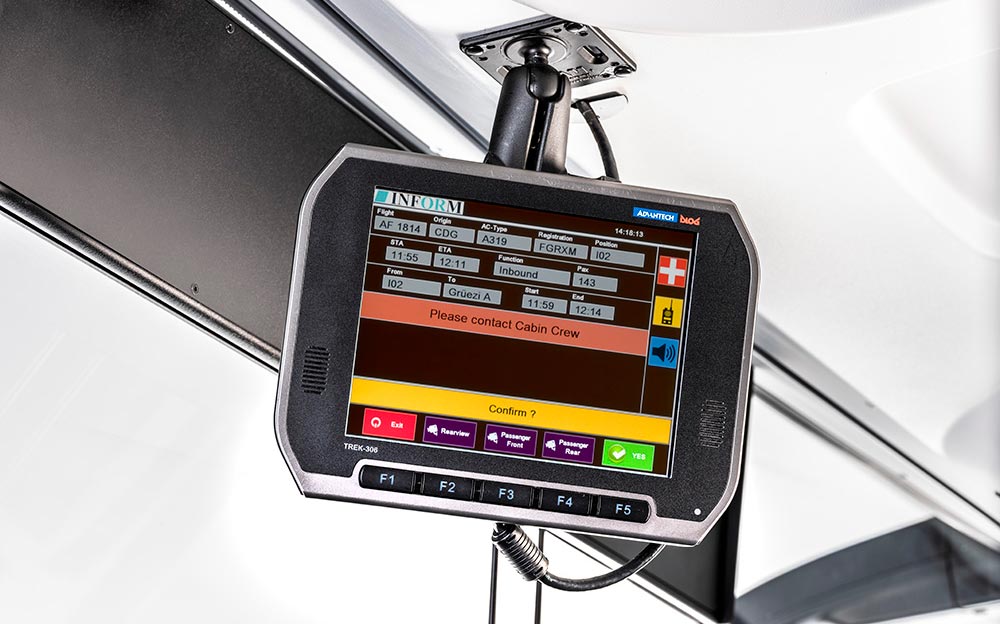 INFO DISPLAY
in the driver cabin
Did we attract
your interest?
Kindly fill in the "request for quotation" form to
receive your personal quote.