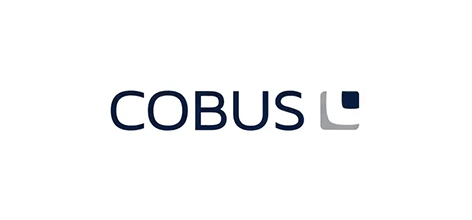 Leading Technology
Made in Europe
COBUS Industries is part of Salvador Caetano Group and Daimler Truck AG (minority shareholder) – we are global players in the field of airport mobility. Modern product design, advanced technologies and a fundamental understanding of passengers' and airport operators' demands distinguish COBUS and make us global market leader.
First-class products and services as well as an internationally committed team of specialists in product, sales and services support our customers to meet the challenges set by global mega trends in the airport environment.
BENEFITS
Efficient
fleet
management

Short
"turn-arounds"

Flexible
payment
solutions

More mobility &
flexibility on
the apron

More than
25 years of
vehicle lifetime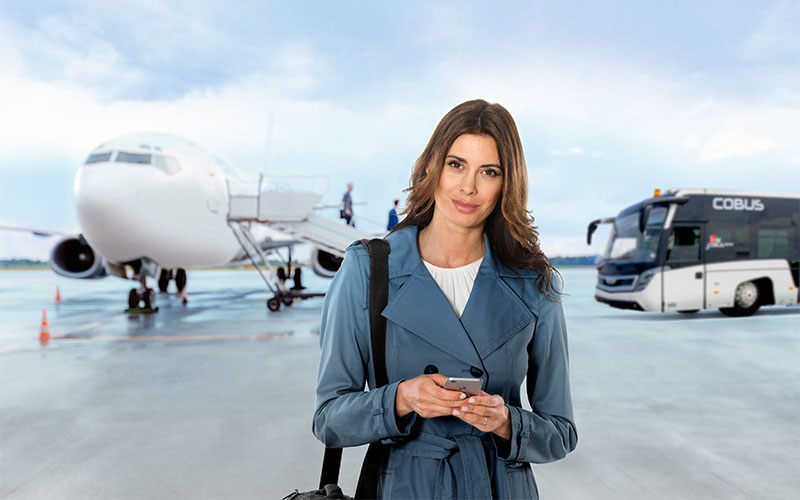 COBUS BUSINESS SOLUTIONS
Easy access to leading airport technology.
COBUS delivers financing options tailored to your business needs through a collaboration with DLL, one of the world's leading specialist financial solutions providers. With this cooperation you have access to the advanced technology you require, without having to rely on your own capital or alternative financing sources.
Advantages of Cobus Business solutions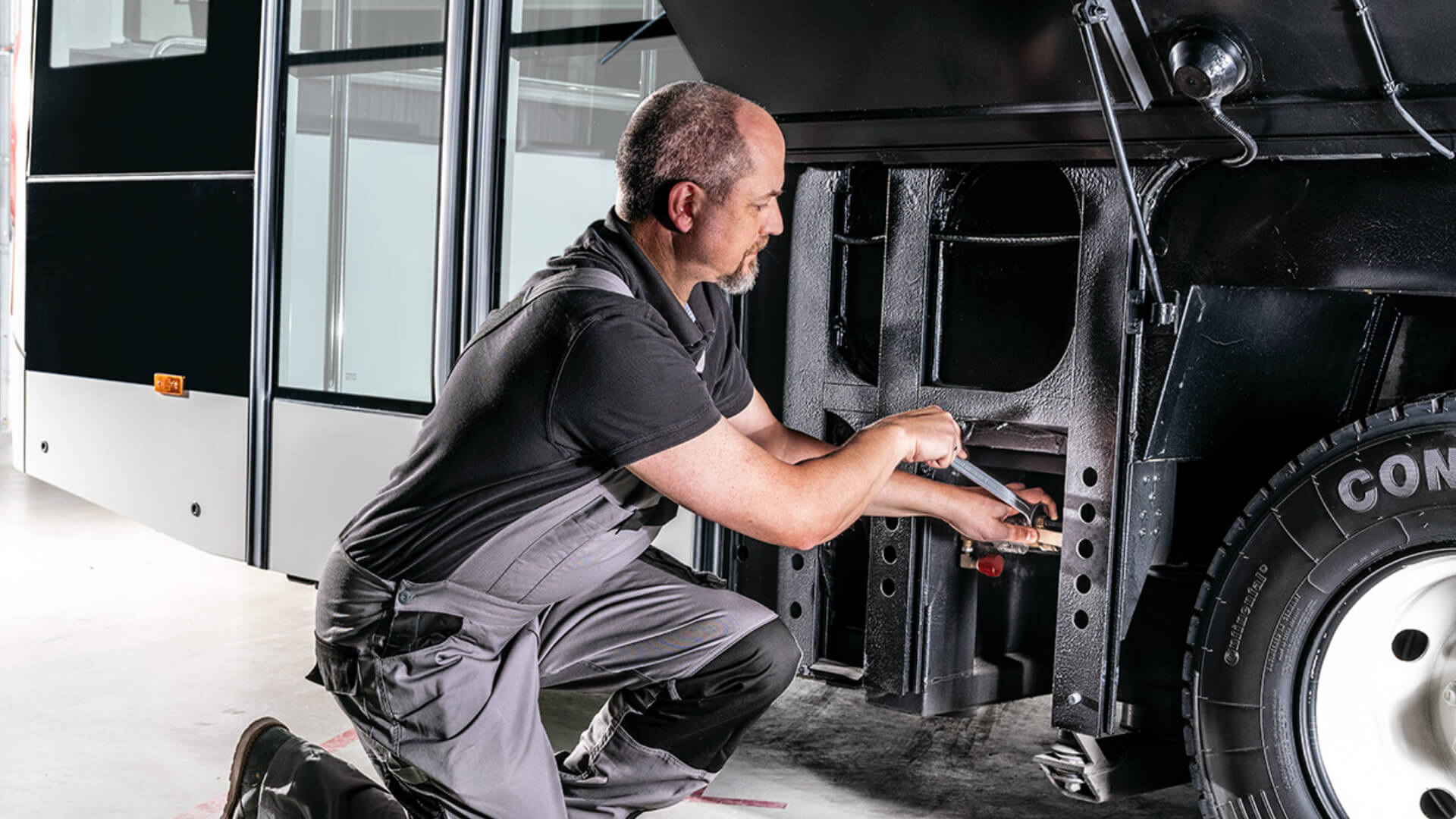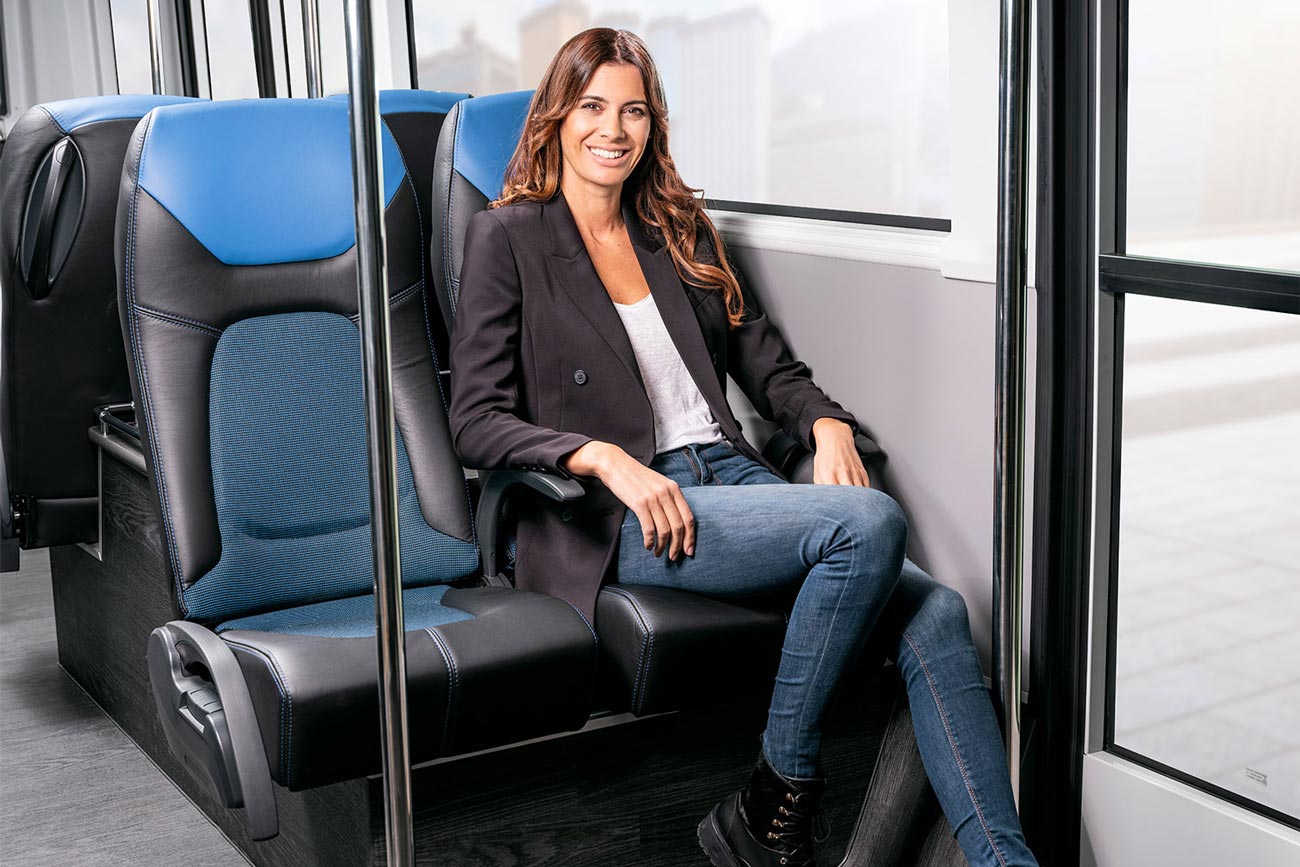 SECOND-HAND BUSES
High quality at competitive prices!
We constantly keep in touch with our customers and gladly take back used COBUS. All of these buses are completely overhauled according to high quality standards and offered for sale at a reasonable price. Take the opportunity and get first-hand COBUS quality for second-hand prices!
SECOND-HAND BUS OFFERS
News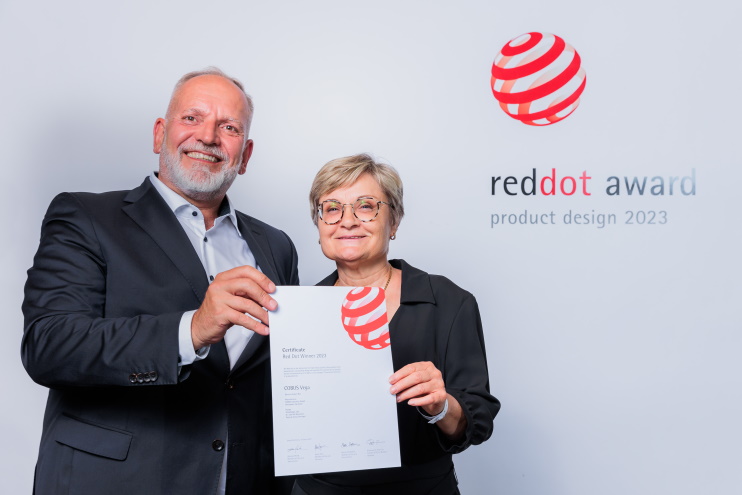 reddot Award receiving Ceremony
Yesterday, our colleagues Sabine and Rüdiger proudly received the reddot award of product design 2023 for our new innovative product COBUS VEGA on behalf of the entire COBUS team and our partners CaetanoBus, Daimler Truck Buses and Almadesign. Have a look on the digital presentation of the COBUS VEGA: COBUS Vega reddot winner 2023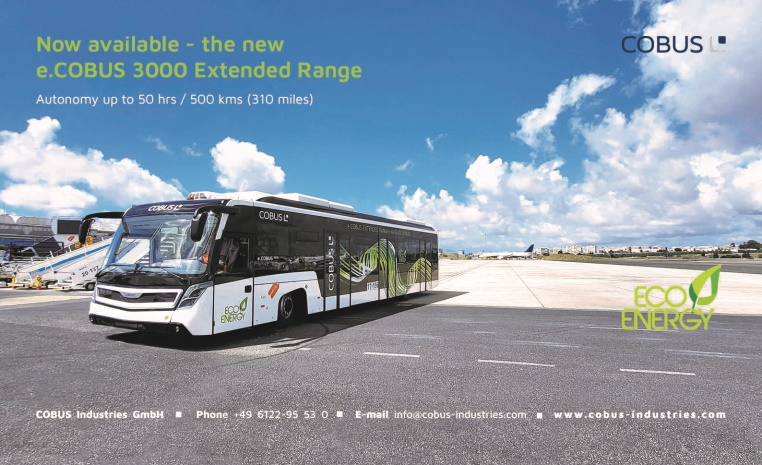 e.COBUS 3000 ER
All our e.COBUS models are available with an "Extended Range" now. Just discover more autonomy and flexibility on your apron!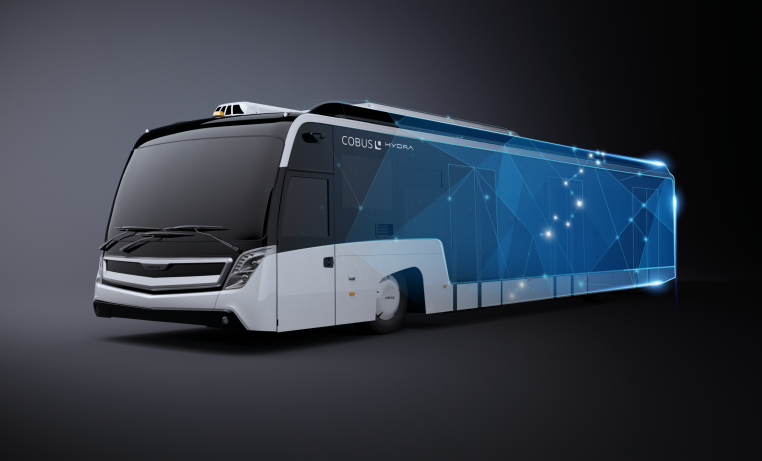 COBUS Hydra
Our journey to a sustainable and innovative future of airport passenger mobility has begun with our COBUS Hydra: the first Hydrogen-powered airport bus in the world. This technology is developed in a strong cooperation with our shareholders and partners particularly with regard to the fuel cell stack technology by Toyota.
Visit our product site for more information on our COBUS Hydra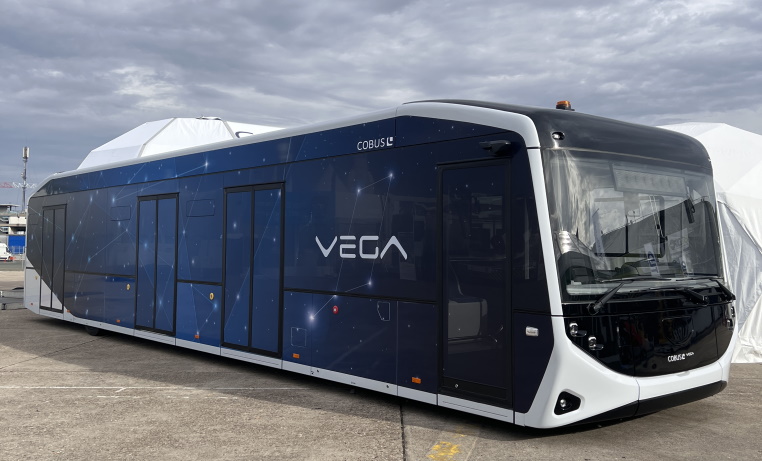 COBUS Vega
Our new product, the COBUS Vega, is a purpose-designed all electric airport bus, based on safe, reliable and proven technology made for your sustainability requirements. Due to its advanced exterior and interior design, it offers the highest PAX capacity of its class.
Visit our product site for more information on our COBUS Vega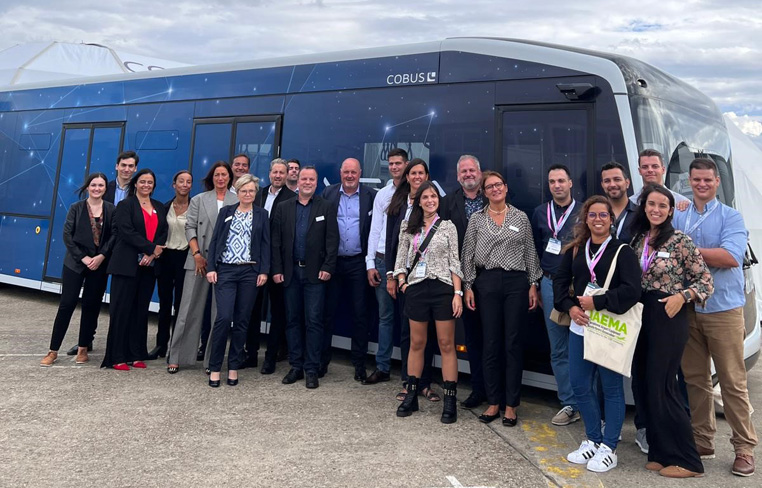 COBUS at GSE Expo Europe, Paris Le Bourget
The COBUS team wants to thank all of you for joining us on our journey into the future of innovative and sustainable airport passenger mobility. It was great to see all of you personally again at the GSE Expo Europe!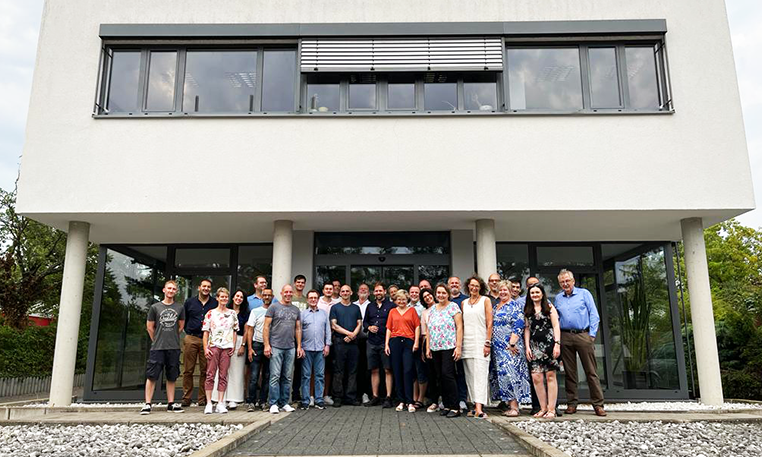 COBUS summer party 2022
We had a great time together at our COBUS summer party in Wiesbaden on 20th July. The company would like to thank all our employees for their continuous support!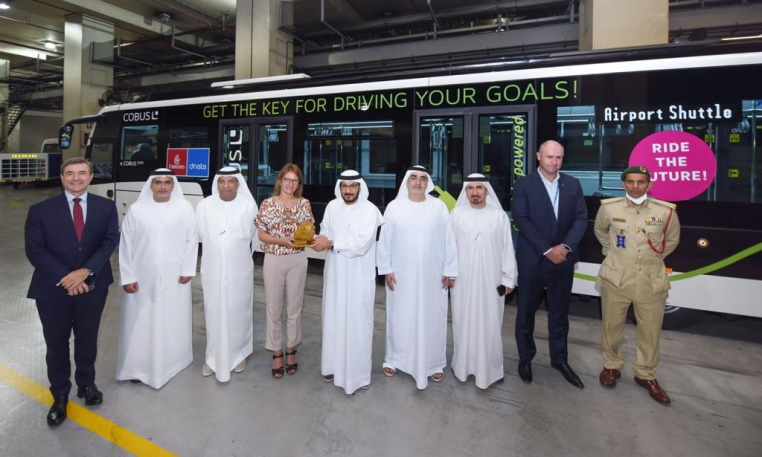 First e.COBUS 3000 for Emirates/dnata
The first all electric e.COBUS was handed over to Emirates/dnata by our CEO Patricia Vasconcelos at Dubai International Airport on June 7th, 2022. This unit shall support Emirates'/dnata's commitment to reduce carbon emission and environmental pollution.
COBUS Industries also offers e.START conversion programs to modify existing COBUS diesel fleets into fully electric airport buses.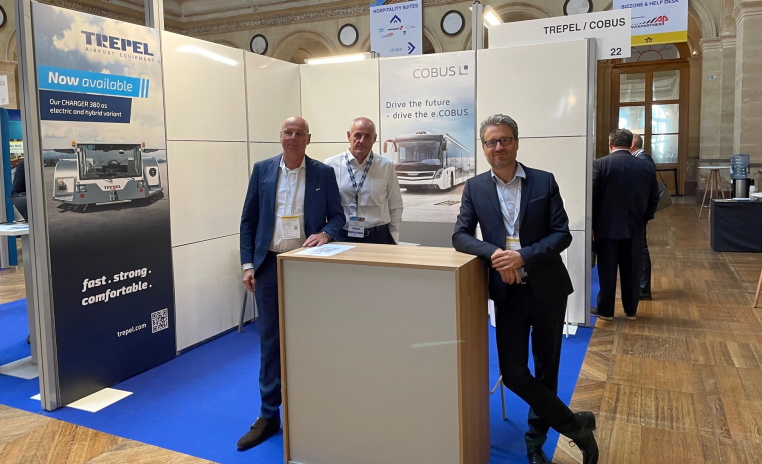 IATA Ground Handling Conference, Paris
Come and see us at IATA Ground Handling Conference, Palais Brongniard, Paris, booth #22!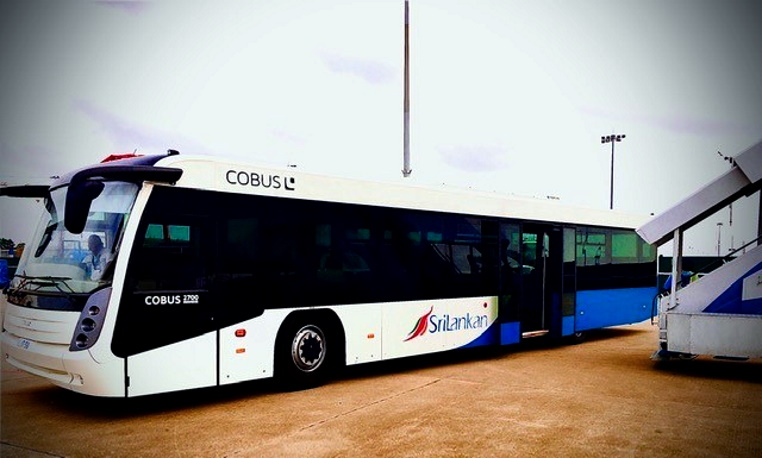 COBUS 2700S Business Class in Srilanka
One more and freshly delivered Business Class COBUS for operation at Bandaranaike International Airport, Colombo. Thank you very much to our long term customer SriLankan Airlines!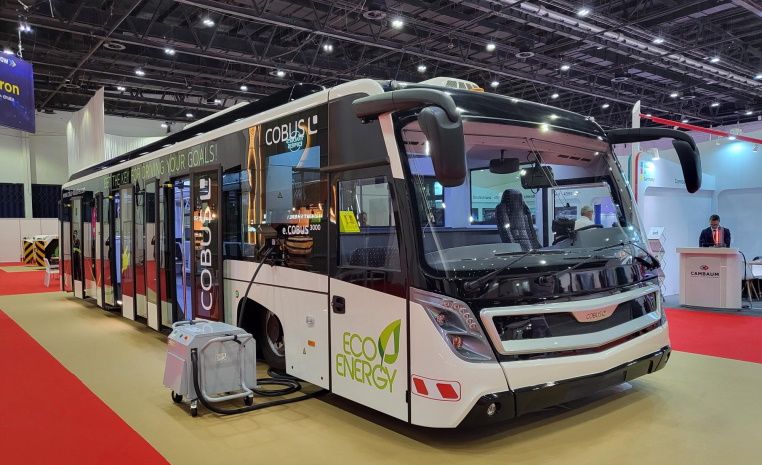 e.COBUS 3000 displayed at Airport Show, Dubai
Our all electric airport bus e.COBUS 3000
is currently displayed at the Airport Show, Dubai. Afterwards, it will be in test service with Emirates Airline and DNATA as a future plan to get Dubai International Airport carbon free. During the day, his Highness Sheikh Ahmed bin Saeed Al Maktoum, President of the Civil Aviation Authority visited our e.COBUS 3000: Royal visit in e.COBUS 3000
Show all news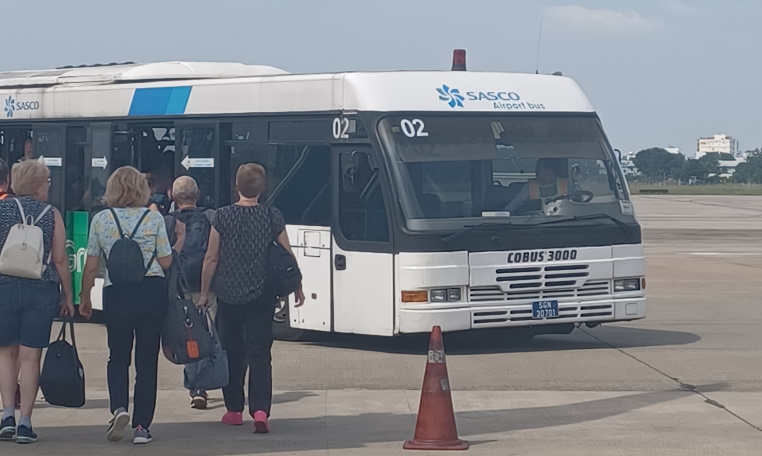 This approx. 20 year old COBUS 3000 welcomed Raimund Eschweiler on his arrival at Ho Chi Minh City Airport, Vietnam. Thank you, Mr Eschweiler, for this nice photo and thank you, SASCO, for the good service & maintenance of this COBUS.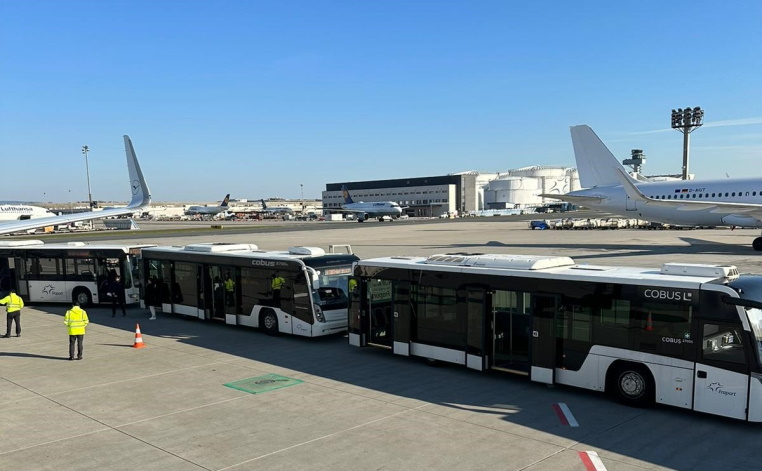 Our MD, Patricia Vasconcelos, was welcomed by a fleet of COBUS 2700S at Frankfurt Airport yesterday…what a great welcome!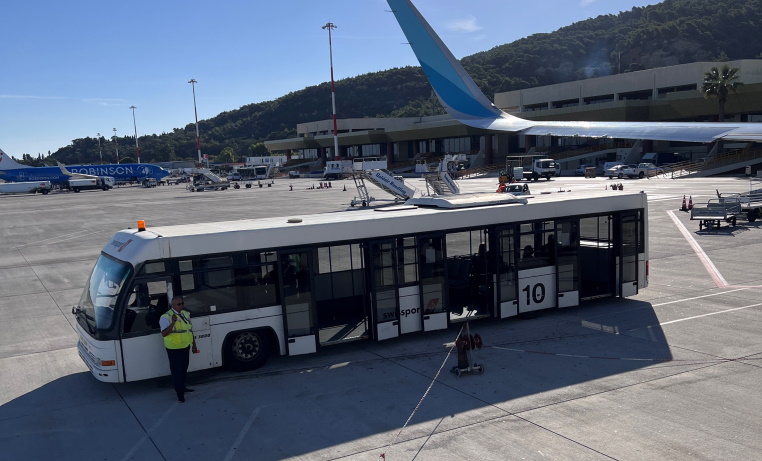 Two of our colleagues were welcomed by sunny sky and a COBUS 3000 at Rhodos International Airport yesterday. Enjoy your time there!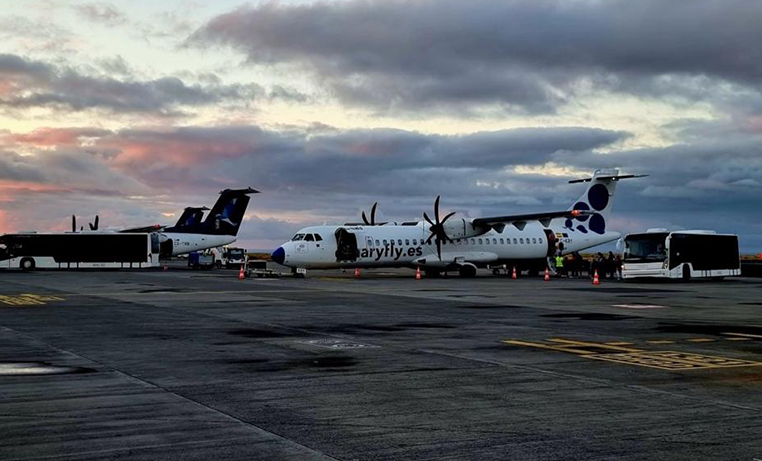 Thanks to Marco Duarte of the valuable COBUS operator WEXJET at Ponta Delgada Airport!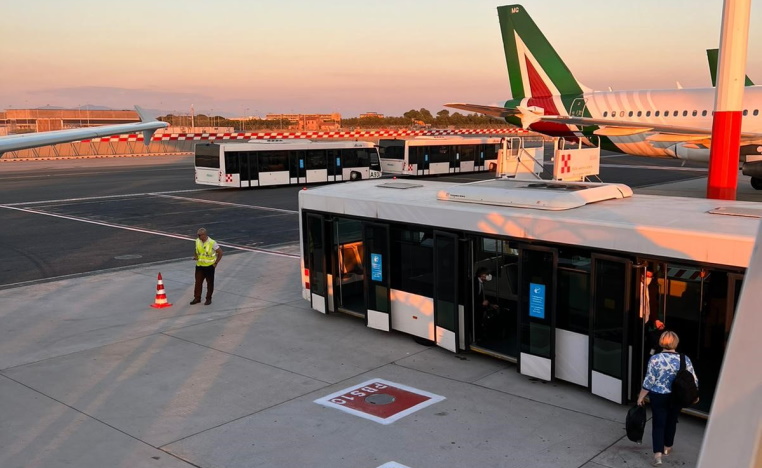 Our MD Patricia Vasconcelos was welcomed by a fleet of COBUS at her arrival at Rome Fiumicino Airport with this nice atmospheric sunset!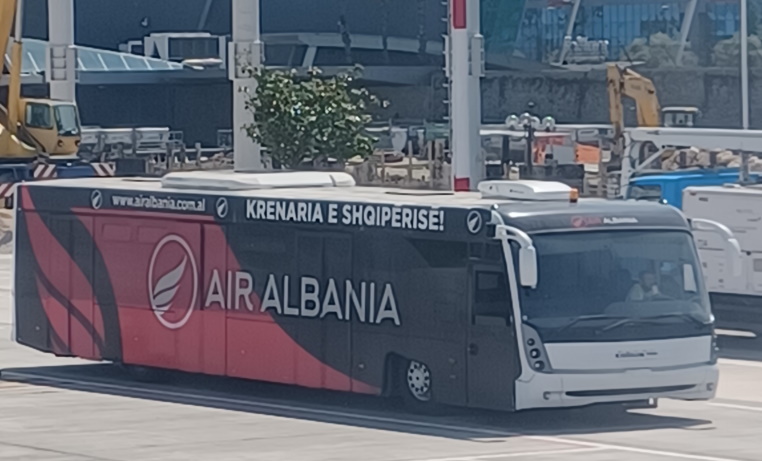 June 2022 – Mr Eschweiler was kind enough to send us this nice snapshot from his trip to Tirana, Albania. Thanks a lot!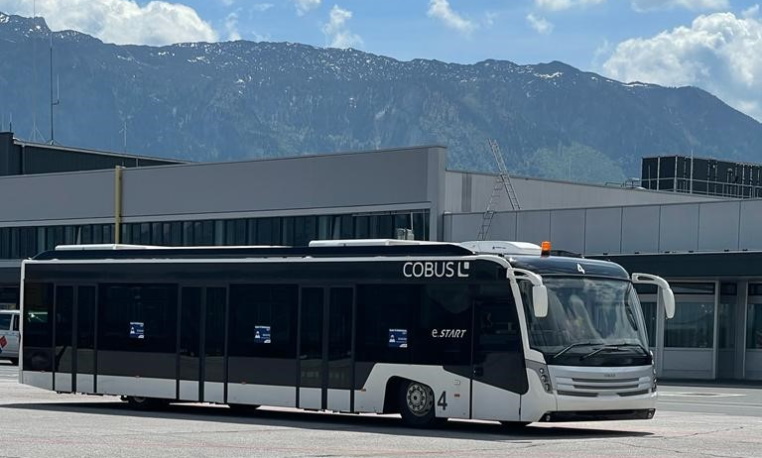 Zana Funk welcomed by a brand new all electric COBUS e.START at Salzburg Airport today.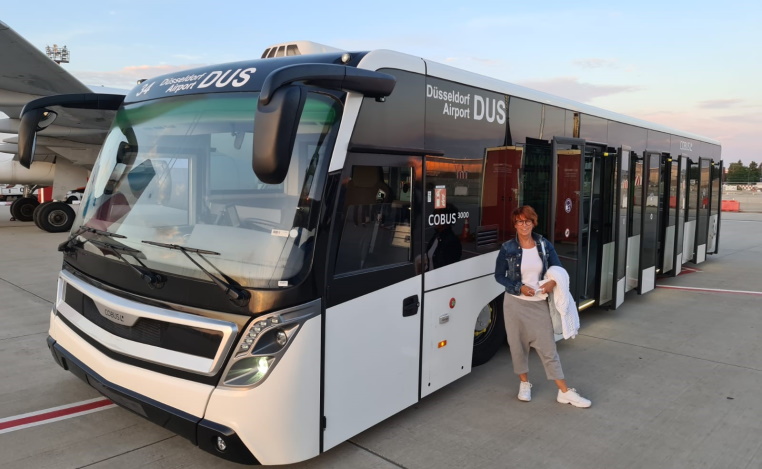 One of our colleagues and his wife at Düsseldorf Airport on their way into their well-deserved holidays! Have fun!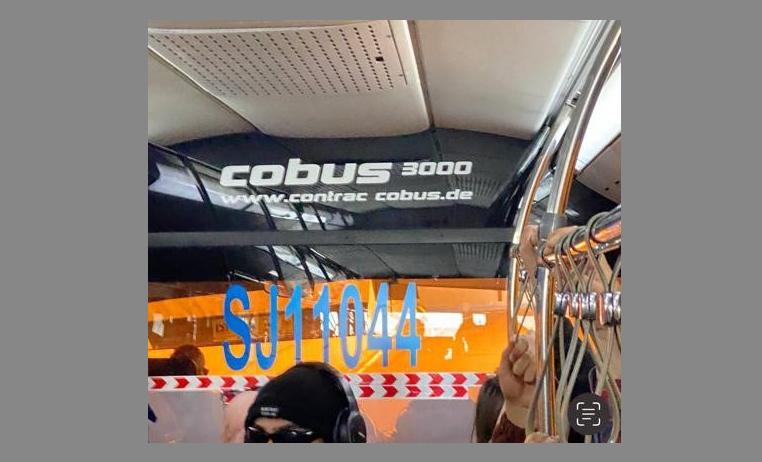 Jörg Schreiber was welcomed by a COBUS 3000 at King Adulaziz Internatnional Airport in Jeddah, Saudi Arabia last week. Thanks for sharing this snapshot with us!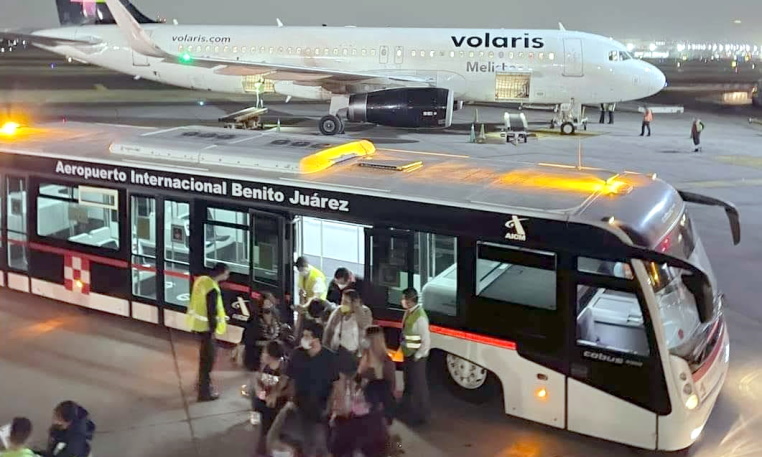 A COBUS 3000 of our valuable customer PMM People's Mover de Mexico welcomes passengers at Mexico City International Airport. Thanks to the PMM owner Sergio García for the photo.
Explore
Look at our instagram