SEASONS GREETINGS
and a happy new year
from your COBUS team!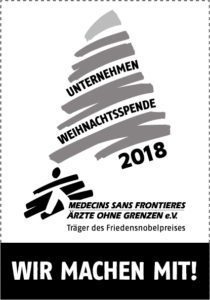 We would like to thank you for your trustfulness and look
forward to a continuation of our good cooperation.
This year we again decided to donate money to those
people who really need help instead of sending out
Christmas gifts to our customers. With our donation we
want to make our contribution for a carefree life of many
deserving poor fellow men and therefore support the
organisation "Medecins Sans Frontieres (MSF)".
For more information please visit:
www.msf.org